The interior design ideas seen in magazines and social media websites are within reach. What number of times have you posted pictures of decors and designs for your home that you came across on the internet with the hope of replicating the look in your home? You realise that the home remodels you've been hoping to achieve won't happen anytime soon due to a shortage of money. While some of these plans cost thousands of dollars, it's not impossible to create some by putting in the effort and creativity.
There are many ways to improve your Best Home Décor Ideas With Lil Spend. However, the most effective way to get your ideal home makeover is to complete them yourself instead of hiring an expert designer. Below you will find 6 incredible home decor ideas that can be done cheaply.
Best Home Décor Ideas in 2023
1. Printed bedsheet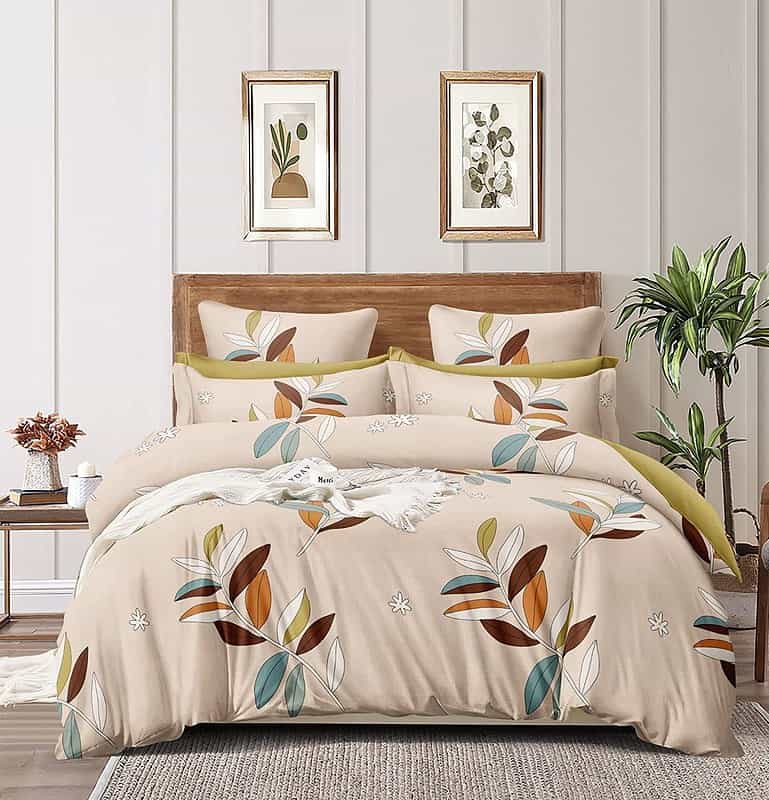 In Jaipur, there are two manual printing methods of printing on fabric. The first is the millennial-old traditional hand-block printing, and the second is screen-printing, known as bedsheet Jaipuri. Of the two printing methods, the hand-block printing technique is one of the oldest printing methods on fabric. A craftsman begins by carving the desired design onto a block of wood or several blocks based on the specifications in the required design components. After that, the blocks are used to create designs on fabric once they have been covered with colours for printing.  One of the Best Home Décor Ideas that you can follow.
Then, with repeated stamping of different blocks in a specific way with different shades, some of the most stunning designs are created on the fabric, which is allowed to dry, then steamed, and cured to form colours on fabrics. Using this technique on the material used to make bed sheets, the most gorgeous and subtle patterns with soothing shades are created, and the most stunning bed sheets, covers, and other bedding items are produced. These bed sheets are available online, and in the offline market, I suggest you buy bedsheets online because online, you will get many options.
2. Gallery Wall. 
Bring style and character to your walls by hanging photos, collections of maps, artworks, or ephemera. Gallery walls are a great way to showcase who you are and what you enjoy doing. They bring colour and interest to your home using just frames or items you own. You can begin with just images or make it more interesting by adding items you treasure, like postcards from your most memorable destinations, maps, artefacts, and other things. If it's challenging to plan the first wall for your gallery, you can find many ideas you can get on the web. Gallery walls look fantastic in living rooms, kitchens or libraries, bedrooms, or bathrooms.
3. Wall Art or Mural. 
Try your hand at the colour on your wall. Try your wall art or drawing to showcase your talents on your wall and amaze your guests. You can buy different wall art types and categories from the Desiwall Shop in India. With great customer reviews and affordable prices, Desiwall can be your best option. If you're nervous, you could paint a giant artwork or install a printed wall mural. Wall murals are printed in different styles that are simple to put up. The decor can make your home an alternative space without spending a lot.
4. Indoor Plants.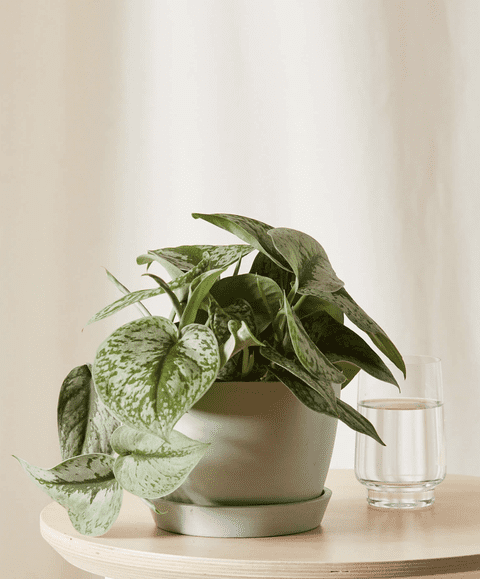 Including indoor plants is the most cost-effective way to appear fashionable and make your home elegant. There are a variety of plants that you can put indoors, and your options do not have to be restricted to greens. You can bring flowering plants indoors, such as orchids and gerbera daisies, that can bring colour to your home. The presence of nature in your home will make your room appear elegant and luxurious. The best thing about them is that they can be used for more than just decor, but they also increase the air quality in the home.
5. Appliances.
Appliances in the home are similar to decor because they can be present in nearly every room. Choose devices that complement the style of your home or space to ensure they are pleasing to the eyes. The traditional grey and white-hued appliances are old-fashioned and can make your home look outdated. Make the switch to modern appliances that allow you to select designs and colours that complement the style of your room. Begin by replacing smaller appliances like blenders and electric kettles because they are less expensive than larger ones.
6. The floating Shelves. 
As with gallery walls, shelves can become an art piece that adds elegance to the home. They're unique and straightforward to set up, which allows you to customise them to suit your preferences. Floating shelves aren't equipped with an obvious attachment, making them appear clean and airy. They are ideal in small spaces as they require little space and can be put up anyplace in the home. They can be used to display your favourite objects and storage.
7. Wall hanging rugs
You can mount a rug against a wall without a frame. This creates an impressive tactile art piece that encourages you to examine the design. This is a great way to show off rare and expensive designs. Designers encourage us all to think outside the box regarding rugs. Designers believe that rugs should be the focal point of a room and not as finishing touches. There are many rugs, each with a different pattern and fabric. Our favourites are the cotton rugs made in India.
8. Hanging Indoor Plants
Wall Mounted Plant Holder is made from iron and finished in a golden colour. It's perfect for indoor and outdoor decor; you can do this with hanging plant brackets. These frames are made of brass and iron with polished gold finishes. They can be used to hang Tibetan lanterns and incense burners. For more ideas, check out DIY blogs. Combining them both can improve the design of your house.
9. Cone Incense Burner / Dhoop Dani
There are many kinds of incense. However, the most popular emits pleasant smells when it is burned. The "Fragrance stick" sticks are small cones of sandalwood and other fragrant materials well-known to many. Incense can also include sweet grass and raw Palo Santo wood chips. Incense burners can be made from bronze or pottery, allowing incense to burn. This vessel creates a beautiful cloud effect after the incense is burned. You will fall in love with its lovely scent instantly.
10. Peacock Brass Diya
A beautifully designed peacock hanging Diya oil lamp is made of yellow antique and gives an elegant look to your home. You can use this lamp Outside as well as on the Indoor wall. Diya's Design is based on traditional brass diyas; you can hang this Brass Diya with Hanging Brackets For Plants. This combination will make a perfect home's wall décor.
12. Tea-light Holder
This tea light candle holder is designed by artisans from Rajasthan (India) villages. Our craftsmen have put candle holders on the golden rings to make it more beautiful. You can use it to make your home wall and office wall beautiful and spiritual; you can also use it for festival decorations. We hope this traditional tealight holder will make your home more attractive and bright.
13. Terracotta Wind Chime
Wind Chimes can be used as background music or to bring good fortune and positive energy. Wind chimes and bells were used in Asia to warn people about coming diseases. It was believed that the wind could carry disease, so they became symbols of luck. Wind Chimes are used to either provide background music or to attract good fortune and positive energy. Many wind chimes can be tuned to these frequencies if you believe in sound waves' healing power.
Don't let a budget-conscious house hinder you from improving the appearance of your home. Explore ways to lead you to stunning ideas. You'll be amazed at the possibilities you can do Home Décor Tips With Lil Spend.