In today's day and age, there are endless opportunities to shop for wall art online in India. Whether you're looking for traditional Indian art or something more modern, many websites cater to your needs. But with so many choices, how do you know where to start?
This Framed Wall Art Buying guide will offer an overview of how to choose wall art for your home and the best places to buy wall art online in India. Desiwall.com provides best in class wall posters with glass framed for better protection. By the end, you should have a clear idea of where to begin your search for the perfect piece of wall art for your home.
Framed Wall Art Guide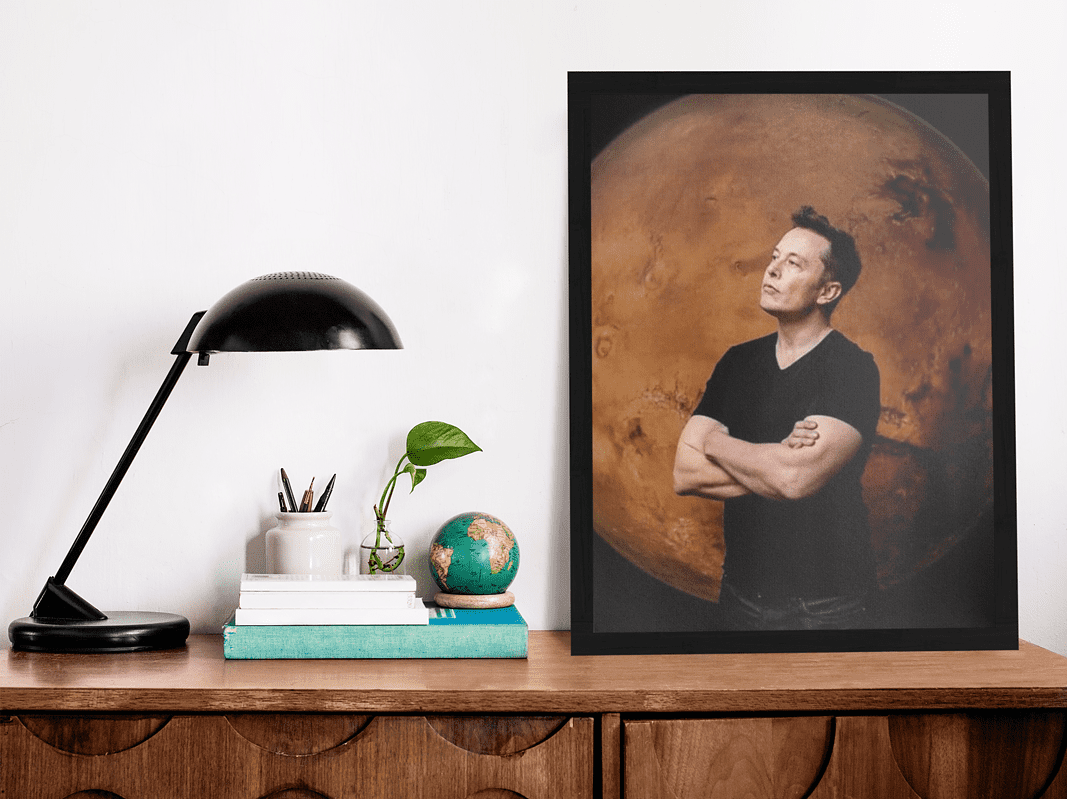 Consider the Style
Think about the style. It's essential to consider your blank walls room's style before browsing the enormous selection of wall art available online. Are you interested in classic or modern wall art? Or do you choose a broad or abstract design? It is all about personal style, A unified, eye-catching aesthetic can be achieved by selecting wall art that blends well with your current décor.
Choose the Size
Your choice of wall art size is equally crucial. You don't want a miniature work of art that disappears on a big wall or a huge one that takes over a tiny room. To choose the right size, measure the wall area where you intend to hang the artwork.
Think About the Theme
You can give your home a personal touch by choosing the wall art that represents your interests, hobbies, or favoured places. Do you enjoy wildlife, animals, or urban settings? A unified and aesthetically pleasing effect can be achieved by selecting wall art with a topic that speaks to you. So choose the best option from Framed Wall Art Buying Guide and colour your walls with cuteness.
Determine The Color Scheme
The colour scheme of your chosen wall art should match your interior's accent wall. You can select items with contrasting tones or those that go well with the colours of your walls and another décor already present. By using complementary techniques, you may improve the vibrancy of your area and make the art piece stand out.
Focus on where you hang this.
Consider the room's purpose when choosing where to put your wall art posters. Choose a central wall that will be visible if you hang posters in the living room or bedroom walls. However, pick a wall visible from your workspace if you hang posters in a home office or study.
The atmosphere you wish to set in the space should also be considered. For instance, if you hang posters in a bedroom, pick peaceful and pleasant images to encourage sound sleep. You could select artwork for a dining room that encourages conversation and brings some interest to the area.
Effects of lighting
The way wall art is presented can be strongly influenced by lighting. A work of art can be enhanced by the correct lighting, which can bring out its colors and textures, but a piece of art can be dulled by bad lighting, which can wash away the details. Consider the space's natural and artificial lighting when choosing wall art. Choose artwork that isn't overly reflective if the piece will be on display in a bright area. Consider choosing artwork with more vibrant colors or eye-catching patterns if the room is dimly light.
Focus on Quality
Quality is vital when buying wall art online. To ensure your investment lasts for years, look for art prints produced from high-quality materials like canvas or museum-grade paper. Priority should be given to the standard of the materials used, the printing procedure, and the piece's durability.
Consider the Frame
The choice of frame for your wall art posters can seriously impact how they look. Think about the design and color of your poster as well as the decor of your room when choosing a frame. Your poster might benefit from a frame's depth, texture, color, and protection from harm.
Choose the Right Medium
Wall art comes in many mediums, including canvas, paper, metal, wood, and acrylic. Each medium has its unique characteristics and qualities, which can affect the overall look and feel of the artwork. For example, canvas prints are versatile, durable, and affordable, making them popular among many homeowners. Paper prints are lightweight and easy to frame but may be less stable and long-lasting than canvas or metal prints. Although metal prints can be more expensive than other media, they are sleek, contemporary, and resistant to fading and moisture. Wood prints are warm and rustic and add texture to your space, but they may not be as vibrant as other mediums.
Types of Wall Art
Nature inspired Art
Celebrity Wall Art
Gaming Wall Art
Black and White Photography Art
Abstract Art
Typography Art
Mixed Media Art
Vintage Art
Inspirational Art
Nature inspired Art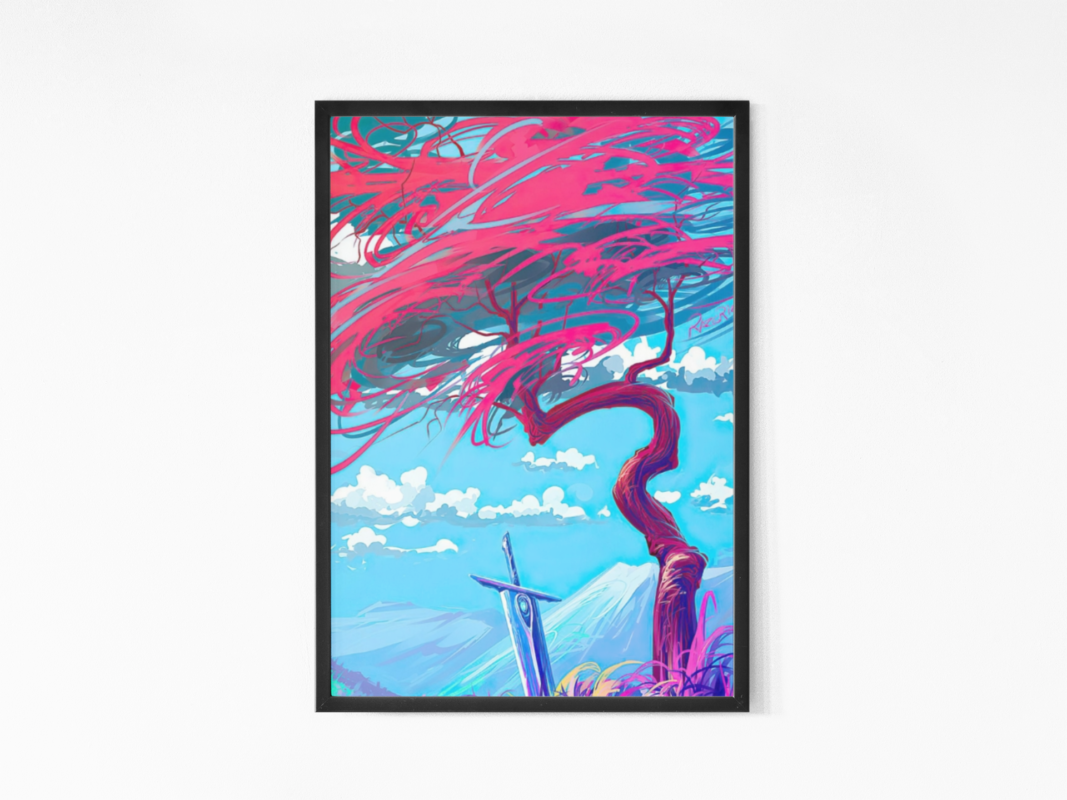 Another style of art that has become increasingly popular recently is that which is inspired by nature. Nature-inspired wall art, which ranges from landscapes to botanical prints, can lend a calming atmosphere to any space. These items are ideal for individuals who wish to bring a little touch of the outside inside. Think about the painting's colors and patterns while picking nature-inspired wall art. Earth tones and raw materials like wood and metal can complement the natural nature of the artwork.
Black and White Photography Wall Art
For years, black and white photography has been a popular option for wall art. These items may give any space a classic and elegant feel. Black and white images can be utilized as a single statement piece or as part of a gallery wall. Think about the subject matter of the shot while selecting black and white. Black and white photography is frequently used to capture landscapes, cities, and portraits.
Abstract Art
Abstract art is a fantastic choice to give your area a splash of color and personality. These pieces might be overtly colorful and bright or quiet and discreet. A room's focal point or another decor might be complemented by abstract art. Take into account the piece's colors and textures when selecting abstract art. Vibrant, vibrant hues can inject vitality into a room, while more subdued tones promote relaxation.
Typography Art
A unique and modern way to give your home a personal touch is through typography art. Typography artwork can serve as a unique design element or as part of framed art. Several fonts and styles are used for the words and phrases in these compositions. Bold and graphic fonts can give a place a unique connection, while more classic and vintage fonts can give it a timeless look. While selecting typography art, consider the piece's message and how it will blend in with the room's overall design.
Mixed Media Art
Mixed-media art is a fantastic choice to give your area more texture and dimension. Mixed-media artwork can be utilized as a highlight or as a compliment to another decor in a space. Various materials, including paint, cloth, and paper, may be used in these pieces.
Vintage Art
Any room can benefit from the ageless appeal of vintage art, which has a hint of nostalgia. These items can include prints of flowers, ancient maps, and vintage posters.
Inspirational Art
The best way to inspire and motivate yourself each day is with inspirational posters. Inspirational posters can strongly remind you to stay focused on your goals and whether your poster aligns with your unique ideas.
Type of Wall Art Layout – Landscape or Portrait?
Landscape and portrait are two shared preferences used in wall art. Understanding their differences can help you choose the right type of wall art for your space.
Landscape wall art is a horizontal orientation, where the width of the piece is more significant than its height. Images of landscapes, cityscapes, seascapes, and other wide-angle settings frequently use this orientation. Landscape wall art may provide a sense of openness in a room, making it great for bigger spaces such as living rooms, dining rooms, or corridors. A narrow room can appear wider and feel more balanced thanks to the horizontal orientation.
Portrait wall art is a vertical orientation, where the item's height is more significant than its width. This orientation is typically used for photos of humans, animals, still life, and other more vertically oriented things. Portrait wall art can create a sense of height in a room, making it ideal for spaces with high ceilings or smaller rooms where the goal is to understand verticality.
While deciding between landscape and portrait wall art, it's essential to consider the space where art will be displayed. A landscape position may work better in a room with horizontal lines, such as small rooms or flat furniture. In contrast, a portrait orientation may work better in a room with vertical lines, such as a room with high ceilings or vertical furniture. A landscape painting might be a better option if you want to give the room a feeling of space, while a portrait painting might be better used as a focal point or to draw attention to a particular part of the room.
Choosing and Buying Wall Art in India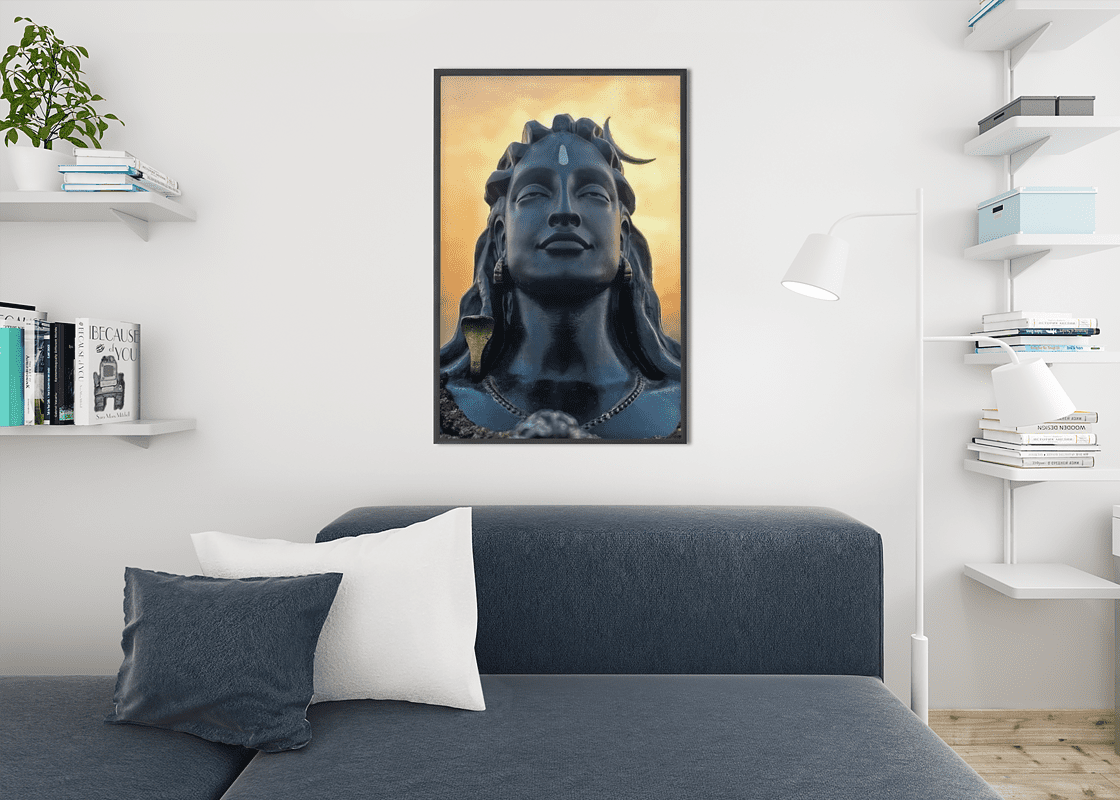 Personalize the Art
Wall art is a great way to express your personality and style. Consequently, picking a work of art that speaks to you is essential. It might be a painting, picture, or print that expresses your passions or ideas. Personalizing the art gives your house a distinctive touch and makes it warm and pleasant.
Customizing Your Poster
You can make one personalized item by choosing to customize your wall art poster from one of the many online sellers. You may add text or images and choose from various sizes, frames, and materials.
Using Wall Art Posters as a Teaching Tool
Wall art posters can be an excellent teaching resource for kids or students. Wall Posters can be used to present educational material, including maps, charts, and diagrams. Posters can also highlight creative works or motivational sayings encouraging learning and growth.
Find a trustworthy online art seller.

There are many internet art retailers in India, so picking one with a good reputation is crucial. Desiwall.com is a leading wall art online in India, we have thousands of collections in various categories, and sizes. Shop with a large variety of art, positive client feedback, and safe payment options should be checked out.
Read Reviews
Reading reviews from other customers who have purchased the same wall art online can give important information about the product's quality and the seller's customer service. Before buying, check reviews since they can help in your decision-making.
Budget Carefully
Remember that investing in high-quality wall art is worthwhile because it can survive many years and improve the visual quality of your living area. When making a purchase, it's important to remember your budget because the cost of wall art can vary greatly. Decide on a pricing range for your art purchases and stick to it.
Conclusion
Finally, purchasing wall art online from India can be a great way to give your home some more style, character, and color. Using these suggestions, you can select wall art that matches your current decor and captures your distinct personality. Customers may conveniently browse through a sizable range of artworks from the comfort of their homes thanks to the number of possibilities offered on numerous internet platforms.
The fact that online marketplaces provide simple payment methods, doorstep delivery, and hassle-free returns further enhances the convenience and fun of the entire purchasing experience. While purchasing wall art online, don't forget to consider the style, size, theme, color, quality, and pricing.
So far, it is important to remain cautious while making purchases online, and clients must ensure they do so through a reputable and dependable platform. Considering these things, buying wall art online in India can be rewarding and enjoyable.